Although the house of "Hana" is a private, it is opened to the public by courtesy of the landlord.
Management is provided by the donation.
The collection box is prepared in this house, please give us your cooperation.

The open time of the house of "Hana" is from 10:00 until 17:00 during spring and no holiday.

There is no preparation of a parking lot in the heart of the mountains as within a movie where the house of "Hana" is the same.
Please come a taxi or on foot.
A taxi information desk is located at Kamiichi Station.
A charge is one way of about 3,000 yen from Kamiichi Station.
In the case of on foot, the parking lot of the Ooiwasan-Nisseki-temple can be used.
Please stop a privately-owned car and the rental car here.
The community bus which appeared in within a movie can also be used from Kamiichi Station up to Ooiwasan-Nisseki-temple.
Bus fee is 200 yen.
The Latest Timetable is here. (Ones below for an example)


They are 210m elevation of 1.7 km of distance from the Ooiwasan-Nisseki-temple parking lot to the house of "Hana".


When going up on foot, there are two branch roads on the way.
All go to the left.


The rights (getting down way) of the second branch road are other dwellings.

Please don't mistake absolutely and don't enter.


The house of "Hana" is the left.



Do not captured by the camera to a surrounding dwelling.



From Oiwasan-Nisseki-temple, it arrives at the house of "Hana" at 1.7 km.
A house does not appear from a road.
Be careful not to over.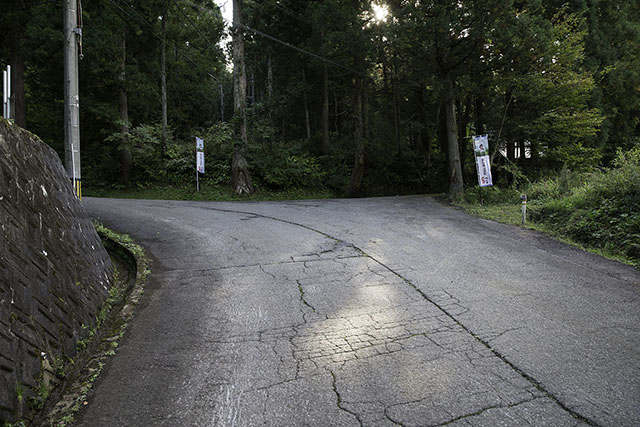 A smaii fire-fighting warehouse is located on the entrance left of a house, and flag banners of the mark stands in front of the house entrance.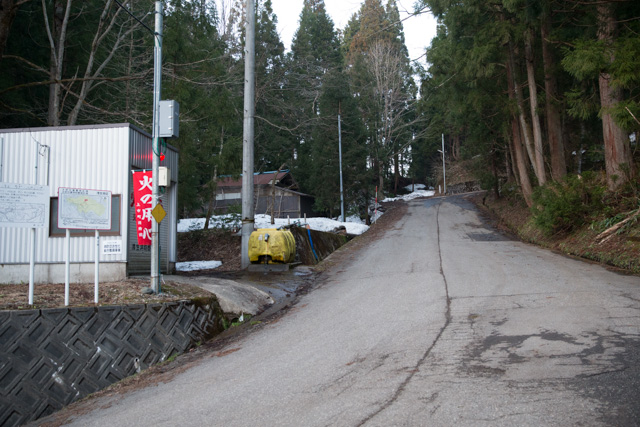 You can't see the house on the road.This place is flont of the house.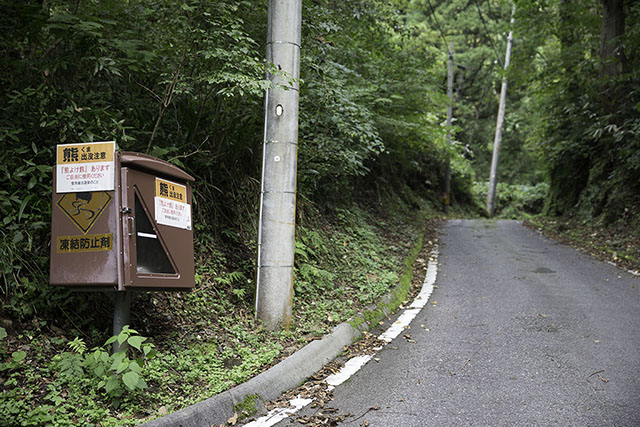 A bear comes out of this way.
Please walk making sound, such as amulet bear bell and a music player.
When there is no amulet bear bell, there is rental amulet bear bell for emergencies in the way uphill.
Please be sure to return after use.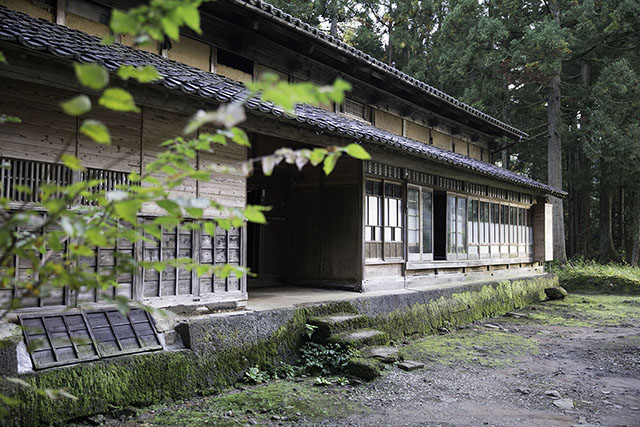 The house of "Hana" does not have sale of food and drink.
There is no store after Oiwa.
Please buy for a required thing by Oiwa, or bring it.
You can buy drinking water and get meal In Oiwa.

The toilet can use a Western-style toilet.
Since the water of a house is springwater, please also bring drinking water with you.
Accommodation can not be.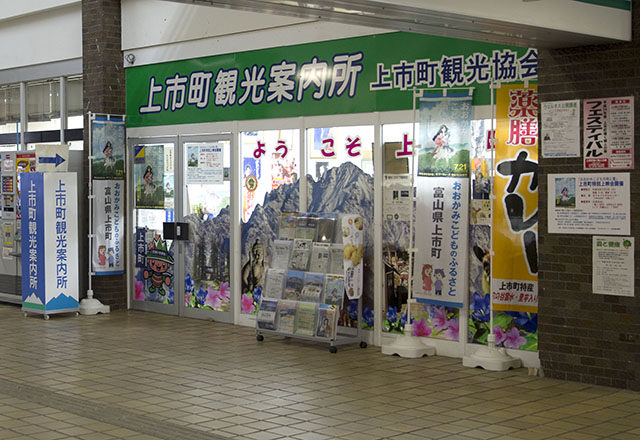 A tourist information center is located at Kamiichi Station, and required information is acquired.
Guidance to the house of "Hana" and other guidance to a tourist resort are.
Please ask the tourist agency here information until it comes to the house of "Hana", and guidance of stay in a town.
The hotel nearest to the house of "Hana" is Oiwa's Japanese-style hotel.

Address of Hana no ie
Aso18 Kamiichi-machi Naka-Nikawa-gun Toyama-ken JAPAN

In a larger map Ookamikodomo no hana no ie